Automotive type plaques are made for a variety of purposes.
They're handed out at car shows for "best of" awards.
Some are made as funny sayings/warnings applied to the dash in the vehicle.
Others are custom creations used as wall decorations.
.
AWARD TYPE PLAQUES:
.
.
DASH PLAQUES:
.

.
LASER ETCHED WOOD WALL PLAQUES:
.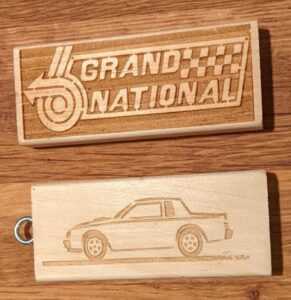 .
Here's some related Buick items if you happen to be shopping for Buick merchandise! (if you can't see them, turn off your ad blocker!)
.