For a lot of these Turbo Regals (especially the Buick Grand National) being "mostly" all black (or having mostly all black trim), it's strange that the headlight trim rings have a chrome finish (on ALL of the Buick Regals regardless of the model version) direct from the factory.
Some other G-bodies (as well as Camaros & Firebirds) did receive black head light retainer trim rings, so it's not like they were non-existant at the time.
Wanting to make the OEM headlight trim rings black to match other components on the vehicle, you can either purchase new trim pieces (or used on ebay, etc.), or just paint the current stock ones you have.
We chose the latter method.
Remove the 4 screws holding the head light bezel on, then 4 more screws holding each trim ring on.
Clean, then scuff up the chrome a bit (600 or finer sandpaper will do), perhaps slap some primer on, then paint them.
Reinstall and you're done.
Just FYI, The trim rings get installed only ONE way.
The wider set of tabs (screw holes) go on the bottom of the head light.
The existing screw holes (in the headlight bucket) match up to the holes in the trim ring.
For less than $10 for a can of rattle paint (semi gloss or a flatter finish type paint would be preferred, or something like SEM trim paint) & not quite an hours worth of your time, and you can have black head light retainer trim rings to compliment the other black parts on your Turbo Buick.
(and don't forget to add black retaining screws as well, or a black permanent marker on the original screws heads work nicely too!)
Of course, if the Buick purist in you demands OEM standards, then, well, this probably isn't the thing to do to your Gbody Regal.
.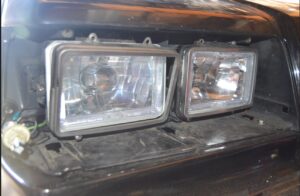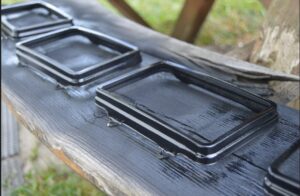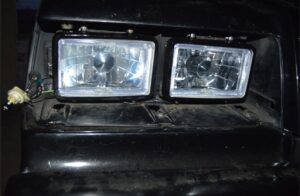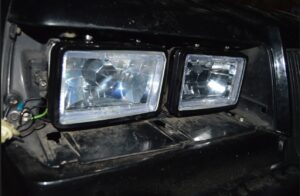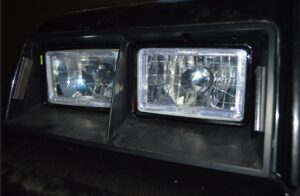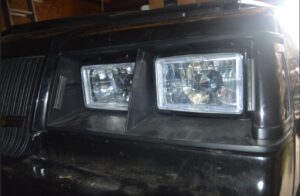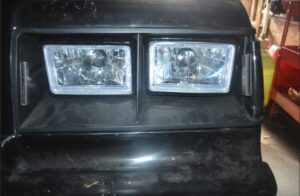 .