(Oct 2019)
Monogram is releasing a Buick Grand National model car kit in 1:24 scale.
I'm not sure it's actually "new" but it does have a new box that it comes in.
The kit number is 4495, so that's new too (the original kits were #2765).
Endorned on the box is the designation "2N1″ because you can decide if you want to build this kit as a regular Buick Grand National (with all the factory stock accessories unique to the Grand National), or as a Buick GNX (with full suspension and longitudinal torque bar. GNX side louvers and wheels).
Either way, the model has a detailed V-6 with turbo, intercooler and air intake, plus decals with authentic stock graphics.
This G-body Regal is molded in white, transparent red and clear with chrome plated parts and soft black tires.
So how detailed is this 1/24 scale vehicle?
According to the official source, it has 114 parts!
Size wise, the length is 8.375″, the width is 2.875″, while the height measures 2.375".
They recommend having a skill level of 4 to build it!
Currently available now for around $30, diehard Buick fans should consider picking it up, if only for the cool artwork on the box!
A comparison of all of the previous releases (showing the different box designs made) of this specific model can be found here:
monogram buick grand national model kit
.
If you'd like to see the specific detailing on this car, at the very bottom of this post is a video I found of a guy actually building the car. It looks like some of the small details/parts on this car ARE different from the earlier version model cars of this same kit.
Just FYI, The source the video owner mentions for obtaining this model has a good variety of stuff listed on their site, but you might be able to obtain this kit a bit cheaper from my list below (of stuff currently available on ebay).
.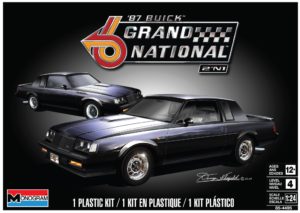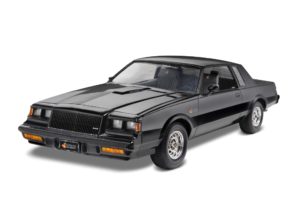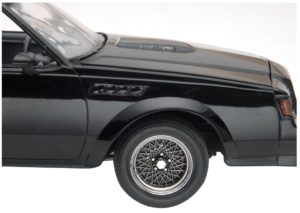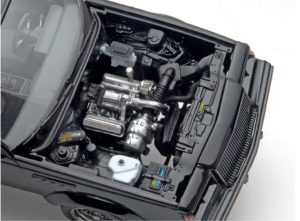 .
.
Video of this kit being built:
.
.