Sometimes within the Inner Circle Newsletter from Kirban (now defunct, but taken over by his "side of the road" version currently), there's some deals to be found.
The package deals he offers with multiple items in them work out well if you can actually use most (or some) of the things contained therein.
The stuff in these "lots" is probably thrown in together so he can unload them all, since some items sell better than others, or the fact that it's just easier to group a bunch of merchandise than selling individual pieces (because it's sometimes not worth buying/selling just 1 item when you factor in shipping costs, etc.).
Group lots are fine, it works for both the seller and the buyer.
A while back, we saw a grouping of several pieces, 5 to be exact. 3 of them that we ended up selling since we didn't really need them (but which totally paid for the 2 items we actually did want, plus gave us some extra pocket money to boot).
The parts we were really interested in:
* A reproduction semi black powder coated power steering reservoir bracket.
* another item that we'll show you sometime in the future
[ powdercoat items are awesome, they're scratch resistant and clean up much easier than painted products ]
[ we're also ok with not having the "stock" parts on this Gbody Regal, if you haven't already been aware of that from our previous "car mods" we have done ]
This new part will work fine since we are already in the midst of cleaning up the engine compartment within our 1987 Buick Grand National.
(a new series: Buick Grand National Engine Bay Cleanup)
[ we've done all the other sections of the Turbo Buick, and now it's time to concentrate on the engine compartment area ]
There wasn't anything wrong with the factory power steering bracket, except that it was dirty, a tiny bit of rust was creeping thru, and had a few scratches on it.
[ but since this new part didn't technically cost us anything to acquire it, why not swap it out? A powdercoat finish is almost always better than a painted one ]
There's only 2 bolts (on the top side) holding the bracket onto the driver side wheel well.
[we have 1 long and 1 short bolt for this, the long one goes nearest the firewall]
Then there's 2 bolts holding the reservoir onto the bracket.
Undo them, remove and replace OEM bracket with the new version, bolt back on, done.
The other thing we want to mention about this repro bracket, the 2 small holes that secure the PS reservoir to it, are slightly bigger and not threaded like the OEM version unit. Meaning the stainless steel bolts we had on there, now need nuts on them.
Not that big of a deal, but slightly inconvenient (good thing we have a container of misc nuts and bolts).
[but also, if we have to ever remove the power steering reservoir in the future, the bracket will have to come off as well, since the nuts are under the PS bracket and hard to reach when the bracket is mounted]
About 15 minutes total time invested and it looks great (although you can only see part of it since the line lock system is on top of part of it, and covers up the rest of the PS reservoir bracket).
While we were doing this task, we decided to wipe down the reservoir since we were there, and then took our handy (blue, of course…) paint pen, and highlighted the letters on the cap!
(the stock white lettering was mostly gone already, and after the cleaning process, pretty much took off what was left of that, so we figured why not keep the blue theme going)
.
Note that we did this job at the same time as we did the line lock bracket paint job yesterday since the power steering bracket is located directly underneath the LL bracket.
[ it just made sense… 2 birds, 1 stone ]
.
.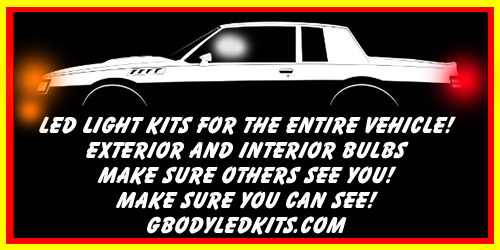 .