This is called the "turbo boost gage sensor" on diagrams.
Just FYI, this IS the SAME part as the MAP sensor.
[ read the MAP sensor post for more details about this item ]
.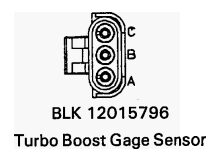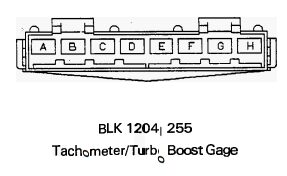 .
Here's a list of all of the sensors in the Buick Regal:
(you can click the links to go to the one you need info about, after they're published)
* Air Temperature Intake Sensor (IAT; MAT; ATS)
* Camshaft Sensor (CAM)
* Coolant Temperature Sensor (CTS)
* Crank Sensor
* Knock Sensor
* Mass Air Flow Sensor (MAF)
* Manifold Air Pressure Sensor (MAP)
* Oxygen Sensor (O2, narrowband)
* Throttle Position Sensor (TPS)
* Turbo Boost Gage Sensor
* Twilight Sentinel Photo Cell Sensor
* Vehicle Speed Sensor
* Wideband Oxygen Sensor (WBO2)
.