You would think after being interested in these specific Buick Regal (mostly Grand National) cars since 1982, and spent tons and tons of hours of research into the diecast & scale models made of these G-body Regals, that there really shouldn't be anything that I haven't already seen, or at least be aware of.
But sometimes new stuff does come along!
Take for instance this remote control car, made by Vanity Fair.
I'm not sure if that's a scale model car company, or the fashion magazine, that it's referencing.
I couldn't find out anything about this toy car that is currently listed on ebay!
The seller doesn't have any further info on it other than he thinks it was produced in the 1980s.
This NASCAR looking 1980s Buick Regal is 9.5″ long, red in color, made of plastic, and has a compartment in the bottom which would house what looks like 4 "AA" batteries.
It's suppose to be a remote control car, according to the seller, but the actual control unit is long gone.
There's no antenna on it, but on the passenger side trunk top, there is a slot, so maybe that's where it was.
Or perhaps it's not a remote control car at all, and it just runs off of the batteries (hopefully going in a straight line) when you turn it on.
It looks very similar to the NASCAR Buick Regal produced by Gay Toys back in the 1980s. Maybe they made it for Vanity Fair (the magazine, as some kind of promo item)?
.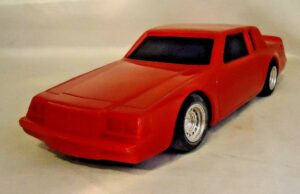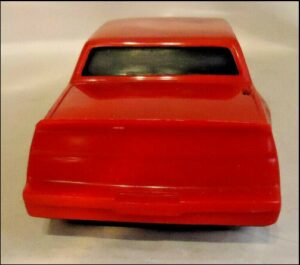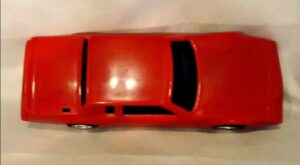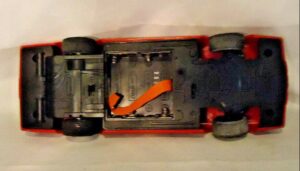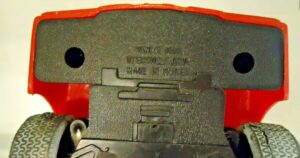 .
Here's some related Buick items if you happen to be shopping for Buick merchandise! (if you can't see them, turn off your ad blocker!)
.