My dad purchased it brand new in late 1986.
Custom ordered every detail out of the catalog and had it shipped to Fairbanks, Alaska.
He bought it because my car was a 1984 Corvette and he insisted on being faster than me.
I inherited it when he passed in 2002.
The car has 109,000 miles.
It now calls Seattle home as I shipped it down to Washington in 2013.
It is one of the only T-Types that I have seen with the leather top.
It also has on-the-floor shifting (not on column) and bucket seats.
And it looks good (but different) in the shade, versus in the sun!
I have not (yet) seen this color on a T-Type either!
This is my pride and joy and I keep it looking GOOD for my dad!
W.L.
.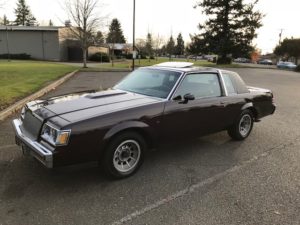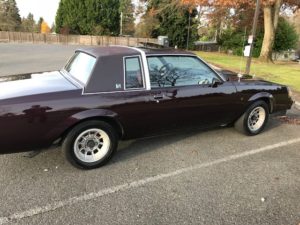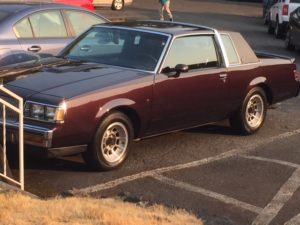 .
Do you own a Turbo Buick?
Want To SHARE your car pics with us so we can SHARE it with our readers?
DETAILS
.