The Hines Drive Cruise is probably 1 of the top 5 car shows of the year.
Only vehicles 25+ years or older are allowed inside (morning until late afternoon), making all the eye candy visuals stunning without having to see the daily drivers mixed amongst all the cool cars that are venturing down the road!
(after 4PM they start letting anyone in)
This self titled "Nothing but the classics" event was held on Sunday, August 28, 2022.
The 7.5 Mile journey thru Hines Drive runs thru Westland, Garden City and Dearborn Heights, MI.
This stretch of road was built in 1949 and has been a yearly staple for many auto afficionados since 2011.
[ covid and a flood cancelled this event in 2020 & 2021, so this is the first year back since 2019 ]
There's only a few auto events throughout the year where you can actually see such a huge variety of different types of transportation in Michigan at a single show. This is one of them. For the most part, whatver you are looking to find, it's likely here.
We think we got a shot of every Turbo Regal that participated, even though some of them were hiding behind rows of the many awesome vehicles that attended!
Plus other G-bodies, check.
Older assorted Buick automobiles, check.
Some GM A-bodies, check.
A few miscellaneous cool rides, check.
'Til next time…
Enjoy the almost 100 pics herein.
The Harper Avenue Cruise (8-11 Mile Road) in Saint Clair Shores is this coming Wednesday (5-9PM), hope to see YOUR Regal or whatnot G-body / A-body car there!
.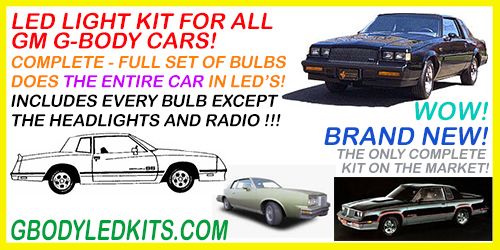 .
.