If you use your turbo buick as a full blown race car, well, you don't really need a radio in it, after all, who wants to only hear a song for "10 seconds?" 😉
Some racers don't care what the inside of their turbo regal looks like as long as it goes fast (meaning they just leave an empty whole there).
Others do.
So for the ones that do, do you either leave a radio in it & don't use it (which is extra unnecessary weight in the car – especially when you have the speakers, etc. still installed as well), or do you yank out all that stuff & replace it with a nice looking Buick radio delete plate?
Maybe your other option is to pull the radio & put something else useful in it's place, like some gauges to monitor what's happening with the engine in your Buick Regal.
Likewise, what about the A/C or heater controls?
Race vehicles don't need those either.
Of course, most of us drive our G-body Regal on the street.
That means we need some of those items, or we just want to rearrange their factory positions to be more in style with the way we use them.
Perhaps we need to leave in both of those, and add something else as well.
Here's some choices that are available & what others have done.
.
RADIO DELETE PLATES:
.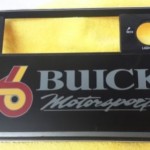 .
GAUGE BEZELS:
.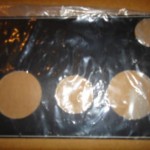 .
RELOCATIONS / GAUGE PLACEMENTS:
.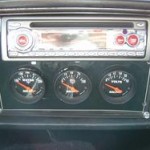 .
OTHER STUFF MOUNTED IN THAT AREA:
.
.
Here's some other items if you're shopping for Buick merch:
(if you can't see them, turn off your ad blocker!)
Here's some related Buick items if you happen to be shopping for Buick merchandise! (if you can't see them, turn off your ad blocker!)
.