Most Turbo Buick fans know that the 1987 Buick GNX was created from a 1987 Buick Grand National.
But did you know that there were 132 different parts added onto this special G-body Regal?
We saw this Quality Control list online, an internal document, dated 5-11-87, from ASC Incorporated, had a program ID 183, division 35.
The Master Parts List of the Buick GNX specs details exactly what parts were installed, complete with part numbers, description of said item, and the vendors (58 different suppliers) where these items came from.
This list also contained some other mostly unknown (to anyone outside ASC) dates and numbers for the process.
Neat history for all Buick GNX owners and Buick Regal aficionados!
Pretty cool, huh?
.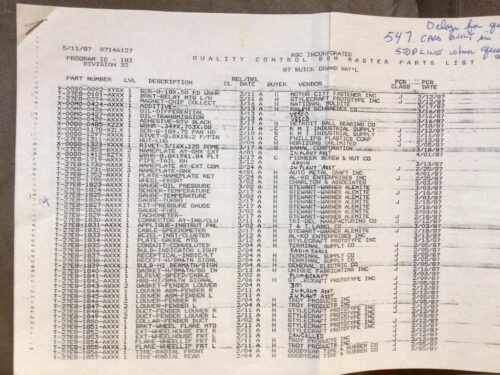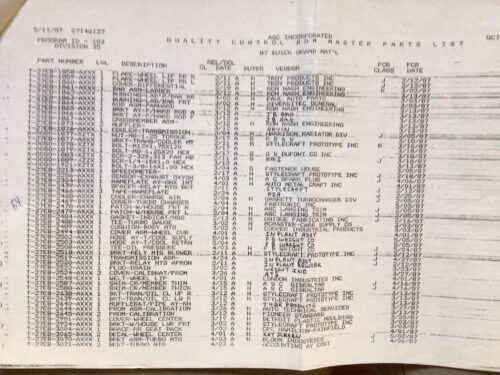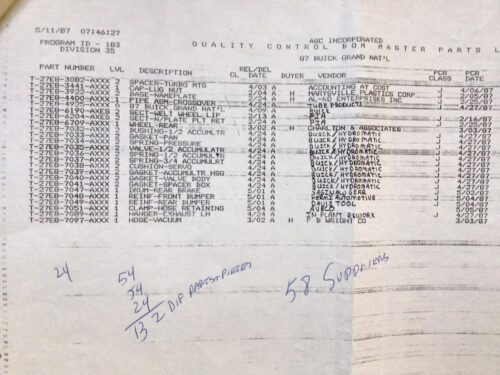 .
Here's some related Buick items if you happen to be shopping for Buick merchandise! (if you can't see them, turn off your ad blocker!)
.