The (13) various engine information sensors feed the ECM (or other components), which in turn, control numerous other devices (modules, relays, solenoids, valves, switches, etc.), that make the 3.8 Liter Turbocharged engine run properly.
If you're ready to start another learning adventure, stayed tuned all the rest of this week as we bring you info about all of these components!
Part numbers, photos, descriptions & purpose, wiring, etc.
(or just subscribe so you don't miss anything! There's a popup you can use, or a subscribe form on the sidebar)
The individual posts (mostly) aren't that long, but give you enough data for them to be useful if you are ever having issues with your Gbody Regal, since they not only describe the specific part (like a relay or whatnot), but you'll see connector plug colors, all attaching wires (colors and where they go or come from), and everything related to that particular item.
Since these posts are short, we're going to be posting them three times a day (8AM, 12PM, 4PM, EST).
This is the first post here, the rest of them start later today, and run for the next 4 days.
Every post will have links to the other posts within this category, so you can easily bounce between them to get the exact info you need.
(or to check out multiple different sensor info)
The supplied information is mainly for the 1986-1987 models, but some of the items on the 1984-1985 cars are exactly the same (although they may be located in a different spot).
Also, some of the posts will have info for the specific 84-85 versions.
.
If you need the connecting plugs for the wiring should yours be bad, caspers electronics has available plug splices for most of them.
.
We are posting these up in reverse alphabetical order (starting with the letter Z and working towards A).
If you're wondering why we are doing it like this, it's so that once they are all published, when you view them via the category list, they will appear correctly in alphabetical order!
.
Here's a list of all of the sensors in the Buick Regal:
(you can click the links to go to the one you need info about… after they're published)
* Air Temperature Intake Sensor (IAT; MAT; ATS)
* Camshaft Sensor (CAM)
* Coolant Temperature Sensor (CTS)
* Crank Sensor
* Knock Sensor
* Mass Air Flow Sensor (MAF)
* Manifold Air Pressure Sensor (MAP)
* Oxygen Sensor (O2, narrowband)
* Throttle Position Sensor (TPS)
* Turbo Boost Gage Sensor
* Twilight Sentinel Photo Cell Sensor
* Vehicle Speed Sensor
* Wideband Oxygen Sensor (WBO2)
.
This new series starts later today.
Put your learning caps on!
.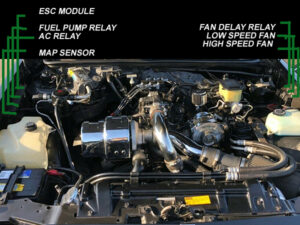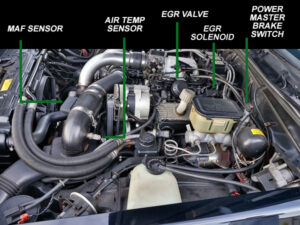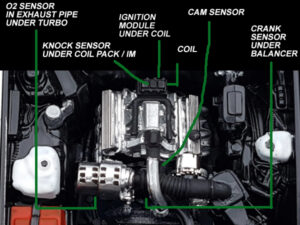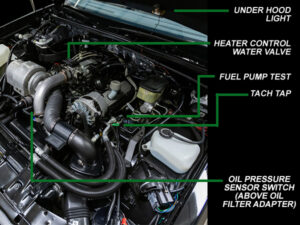 .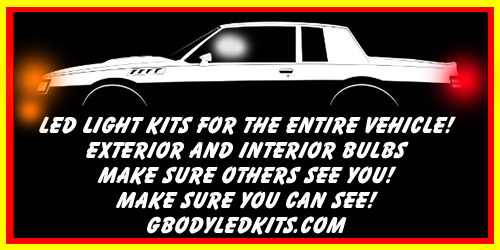 .