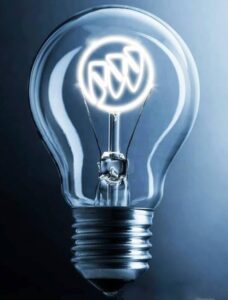 Changing Light Bulbs?
Really?
Do Turbo Buick owners actually need help with this?
(sounds like the start of a joke: how many Buick guys does it take to change a light bulb? lol)
For the actual task of replacing a burned out bulb, BTR peeps probably don't need instructions for most of the bulbs in the 1984 1985 1986 1987 Buick Regal.
This new series that we're compiling here however, will reveal the correct bulbs needed, where the specific lamps are located at, the socket (plug / connector) type that is used, as well as the different colored wires that attach to them (which ones are positive / negative / signal / etc.).
And THAT information may be of use when / if you are trying to track down any issues that may arise.
We're always trying to provide BuickTurboRegal.com readers with more technical info and beneficial how-to posts, and we think that this new information will be of some benefit to those who will eventually need (or perhaps need right now) this type of material.
(after all, light bulbs don't last forever, and you WILL need to replace them all at some point!)
Starting tomorrow, we are beginning with the exterior, at the front, of the Buick Regal.
Then we'll move to the rear of the G-body Regal.
Finally, the Turbo Buick interior components.
.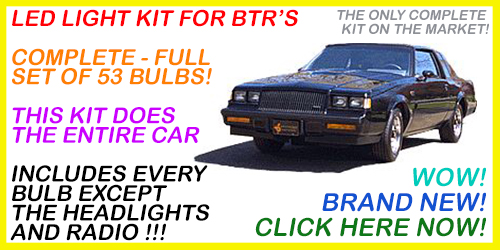 .
For the next 9 days, there will be 3 posts a day, the first at 8 AM, the second at 12 PM, the third at 4 PM, so we can get them all posted on here in a timely manner.
(there's 27 posts in all)
(this means our regular schedule of only 1 post per day will be increased temporarily)
All of the different lights for the whole car will be covered, for all of the different options available on 1984-1987 Buick Regals:
GNX, Grand National, Turbo T, T-Type, Limited, WE4, WH1, D84, Regal.
.
The vehicle example we are showing you these on is a stock-ish 1986 Buick Regal T-type WH1, but should be somewhat similar to what most Buick owners have (as far as the lights are concerned).
(this WH-1 was an original hardtop car in which an aftermarket sunroof was installed. It also has a bench seat with column shifter. A few aftermarket gauges were added on too.)
[ a shoutout and a big Thanks to Russ, who let me tear apart his beautiful mostly original 1-owner WH1 car so that you can see all of the different bulbs & sockets! ]
.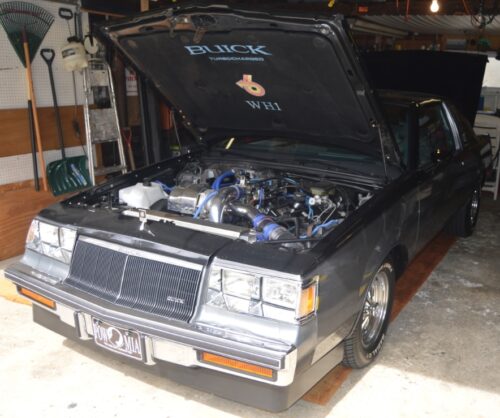 .
There are a total of 53 lights on the Buick Regal (61 for the Limited models), assuming that your car has ALL of the options & upgrades available.
(of which most Turbo Regal vehicles will not have. Most G-body Regals have about 48 light bulbs)
Many of these different Buick Regal models actually have the exact same lights on them, with the Limited version (& a few specifically customized optioned models) having a few varied ones installed in addition to all the regular lights found on most Turbo Buicks.
(like the Limited's front side lower cornering lamps & inside lower door courtesy lights, as well as the light up dash plaque)
(or the difference in t-top vs hardtop dome lights)
(analog / digital dash assemblies vary slightly too)
The earlier Buick Regal vehicles (1978-1983) may use some of these exact same light components as we will cover on here for the 1984-1987 models, but they won't be specifically named (since our main coverage for this site is generally the 84-87 versions). They may, or not, be the same. Most likely similar though, so those owners should be able to figure out the info they need based on what is presented here.
Below is a list of all the different posts that we will be doing, as well as links to those specific pages if you need to jump forward to any individual ones (but note that the links won't work until that specific page is actually published on here).
.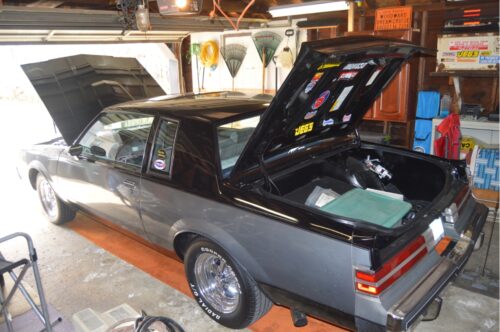 .
If you haven't signed up for email notifications yet, now is a great time to do so!
Don't miss out on any updates that are made on this website!
There's normally only 1 new post that is made here on the BTR site per day.
(with the exception of THIS set of posts for the lights, so 3 per day for the next 9 days, then back to normal)
NO SPAM is sent, no promotions or other junk stuff you don't want will ever be sent!
The only thing you receive when you sign up, is an email that gives you a small preview of the new post that is published on this site! That's it, that's the only thing that is sent to your email.
Join the other hundreds of people receiving notifications, so you too can keep up to date on a wide variety of topics that we post about on here, all relating to the Buick Turbo Regals!
There's a popup that you will see where you can do so.
(it's on a 30 second delay upon page load)
if you missed that, look on the sidebar for the sign-up form.
(it's below the animated guy waving at you!)
.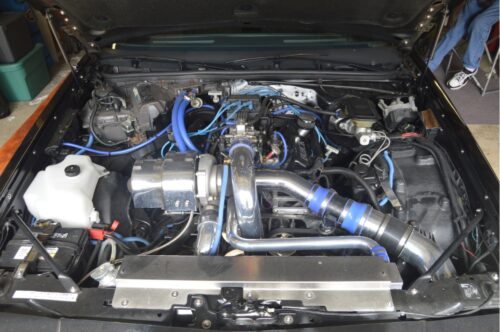 .
This is part of an ongoing series about the details & specifics on Changing Light Bulbs in your Buick Turbo Regal:
1) Overview (THIS page)
2) Head Lights
3) Bumper Lights (running lights, turn signals)
4) Front Corner Side Marker Lights
5) Front Lower Cornering Lamps (Limited models)
6) Under Hood Light
7) Brake & Turn Tail Lights
8) Backup Lights (reverse light)
9) Rear Running Tail Lights (center & side corner marker lights)
10) License Plate Light
11) Trunk Light
12) Under Dash / Courtesy Lights (driver / passenger side)
13) Glovebox Light
14) Dash plaque (usually on Limited models)
15) Dash Gauges / Side Warning Lights (analog & digital dash)
16) HVAC Light (heater / AC)
17) Console Shifter Indicator Light
18) Ashtray Light on Non-Console Cars
19) radio light bulbs
20) Rear Window Defogger Button Light
21) Rear View Mirror Map Lights (upgraded option, not standard on Regals)
22) Passenger Visor Vanity Mirror Light
23) Dome Light (t-top & hardtop; factory & upgraded hardtop versions)
24) CHMSL (Center High Mounted Stop Light, AKA Third Brake Light)
25) Lower Door Panel Courtesy Lights (Limited models)
26) Aftermarket Dash / Other Extra Add-on Gauge Lights (a-pillar, console under radio, etc)
27) Opera / Coach Lights (Limited models)
You can click any link above and be taken to the light of your choice.
.
Thanks for following along.
We'll see you at 8 AM (EST) tomorrow!
.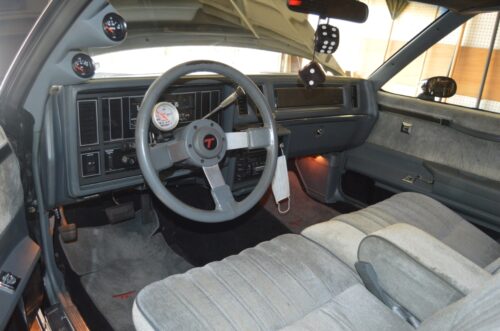 .