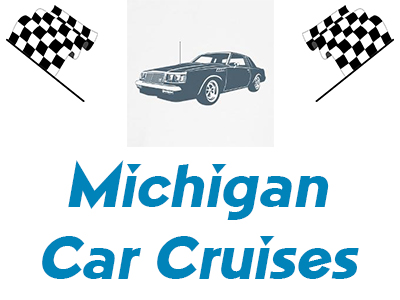 Here's the schedule for cruises & shows going on in Michigan in 2021!
** NOTE: pictures ("see PICS here") will be added AFTER the events occur! **
** The listings in RED are events happening EVERY WEEK, same bat time, same bat channel! Be there or be square! C'mon, all the cool kids are doin' it!
** Items in orange are NATIONAL EVENTS!
*** items in PURPLE have been CANCELLED due to covid19   🙁
——
CHECK THE EVENTS IN RED BELOW BEFORE YOU GO THERE! SOME ARE STILL HAPPENING, SOME ARE NOT!
——
PERMANENTLY CANCELLED:
Lane Automotive Car Show (Watervleit)
read more info:
https://www.laneautomotive.com/newsitem?story=694
——
WEEKLY SHOWS:
Sundays starting May:
car show in the parking lot! 2-8PM
Dooley's Tavern
32500 Gratiot Avenue
Roseville, MI
(see PICS here from one of the shows)
Sundays:
Baker's Restaurant
Milford, MI
(see PICS here from one of the shows)
Mondays in 2021:
Funtime Cruzers Car Show, 3-8 PM – Starting May 3
lakeside Mall (parking lot near Steak n Shake, or somewhere near, but it's not always in the same spot, depends on how many cars show up!)
Sterling Heights, MI
(see PICS here from one of the shows)
Monday Cruise nights at the Canton Car Cave:
starts in May (& EVERY Monday thereafter), 5-9 pm
41839 Michigan Ave. just west of I-275
Canton, MI
Mondays (EVERY Monday until Sept):
Monday Night Car Cruises
Downtown Lapeer, MI
(see PICS here from one of the shows)
Mondays:
Cruise In at the Big Boy
3900 W Houghton Lake Dr, Houghton Lake, MI
info: 989-366-5568

Tuesdays, May – October 2021, 5-9 PM:
Classic Car Cruise Night
Washington Grill
64400 Van Dyke Avenue (1/2 mile N of 29 Mile Rd)
Washington Twp, MI
Tuesdays:
Classic Car Cruise Night, 5 PM – 8 PM
Big Boy at 23 Mile & l-94
29300 23 Mile Rd, Chesterfield Township 48047

Tuesdays:
Culver's Restaurant – Starting April 27
4963 Interpark Drive N
Lake Orion, Lapeer Road
(see PICS here from one of the shows)
Wednesdays – May thru August:
T's Classic Car Night, 5 PM – 9 PM
T's Rockin Roadhouse
8826 Gratiot Ave, Columbus, Michigan 48063

Wednesdays – May thru ?:
Downtown Metamora
Metamora, Michigan

Wednesdays May 5 – Sep 29, 2021:
Cruise In at The Gilmore Car Museum
6865 Hickory Road, Hickory Corners, MI
more info:
www.gilmorecarmuseum.org   269-671-5089

Thursdays starting April 15:
Weekly Cruise In at The Packard Proving Grounds
499965 Van Dyke, Shelby Township, MI
more info:
https://packardprovinggrounds.org/upcoming-events/   586-739-4800

Thursdays starting May 8:
Strikers Lounge
30971 Armada Ridge Rd.
Richmond, MI

Fridays:
A&W Restaurant
Almont
——
SPECIAL EVENTS / CRUISES / SHOWS:
Sunday February 7, 2021
Grooms Restos / USMA Bench Racing Open House
43555 Utica Rd, Sterling Heights, MI 48314
Friday – Sunday April 30 – May 2
69th Detroit Autorama
TCF Center (Cobo Hall)
Detroit, MI
autorama.com   586-771-7110
Wednesday – Saturday, May 12-15, 2021:
Buick GS Nats
Beech Bend Raceway
Bowling Green KY
Thursday May 20
Golling Buick GMC Cruise Night
1491 S Lapeer Rd., Lake Orion MI 48360
https://www.gollingbuickgmc.com   866-806-7397
Friday May 21
USMA / K of C Hall Memorial Free Cruise
14 -/2 (Elmwood) & Main St. Clawson, MI
http://www.unitedstreetmachines.com/events
Friday – Tuesday June 4-8
Back To The Bricks Promo Tour
Flint, MI
https://backtothebricks.org/promo-tour-2021   810-877-8383
Saturday June 5
Cruisin' 53 Car Show and Parade
City Center Plaza, HQ
Ten Mile Rd. & Van Dyke, Center Line, MI
Saturday June 12
13th Annual Jackson Road Cruise
Jackson Road, Ann Arbor, MI
http://www.jrcruise.org/
Sunday, June 13, 2021 9 AM – 5 PM
The Barn Show – Wilson Barn
The Wilson Barn is a barn located at the northeast corner of Middlebelt and W. Chicago Roads in Livonia, Michigan.
Hundreds of beautiful and restored cars will be on display.
MORE INFO:
https://www.facebook.com/events/413594576610315/
Saturday June ?
Eastpointe Gratiot Cruise
8-10 Mile Road
there's mini car shows at assorted spots on Gratiot Avenue every day beginning ???
Saturday June 19
Wayne Road. All American Cruise
Wayne Rd, from Joy Rd. to Glenwood
Westland, MI
Thursday – Sunday June 24-27
St Ignace Annual Car Show
St Ignace, MI
more info:
stignace.com
Sunday June 27
Ocean Breeze Restaurant Car Show
925 Gratiot
Marysville, MI
810-294-5265
Saturday June ?
21st Annual Cruisin' Downriver, 8 AM – 10 PM
Fort Street, between Southfield Rd. and Sibley Rd.
Southgate, Michigan 48195
(see 2020 PICS here)
Saturday July ?
Cruisin US 12
Michigan Avenue, based in downtown Wayne
Visitors can park anywhere downtown and walk along Michigan Avenue and Wayne Roads
(see 2020 PICS here)
Saturday July 24
Telegraph Cruise
Taylor
(see 2020 PICS here)
Saturday July 24
4th Annual G-Body Classic
Classic G Body Garage
at Pull A Part (location may change)
4433 W 130th St
Cleveland, OH

Saturday July 31
Mainstreet Memories Car Show
Port Huron
Saturday, Aug 7, 10 AM –3 PM
Cruise To Goodrich Car & Truck Show
8038 Clarence St, Goodrich, MI
Sunday date?
Clinton Township Gratiot Cruise
14-16 Mile Road
Local Buick peeps meet at the Autozone just south of 16 Mile Rd.
Friday/Saturday Aug 20-21
28th Street Metro Cruise
Wyoming
Wednesday Aug 18
Woodward Wednesday Buick Meet up
(Staples parking lot, North of Square Lake Rd.)
Bloomfield Hills
Local Turbo Buick peeps start arriving 3pm or later
(see 2020 PICS here)
Saturday Aug 21
Woodward Dream cruise 26th Annual
8 mile to 20 Mile (Hall Road)
runs thru multiple cities
Wednesday Aug ?
Harper Avenue Cruise
St Clair Shores
8-13 Mile Road
(see 2020 cruise PICS here)
Sunday Aug 28
Hines Drive Park Cruise
Dearborn / Westland
Friday-Sunday Sept 10-12
Frankenmuth Auto Fest
Frankenmuth, Mich.
Sunday Sept 25
Chesterfield Gratiot Cruise
21-23 Mile Road
[Buick peeps meet in O'Reilly's parking lot, South of 23 Mile]
——
.
Did I miss an event? Got an event you want listed?
CONTACT ME with the pertinent info!
.
SEE ALL of the 2021 car cruise & show events, pics from events, as well as other years (scroll the pages) HERE:
car cruises and shows
.