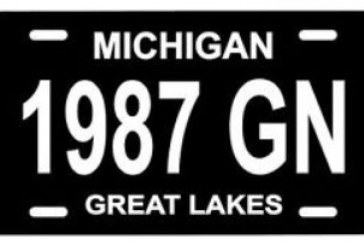 If you're looking for a front license plate for your Buick Regal (regardless of model version) you can always...
How to Mod Your Turbo Regal
This is Day 5 of a 7 part series featuring the 1:24 scale vehicles produced by GMP. Today here is the model car we are f...

Not long after Jada came out with their Donk Box & Bubble Buick Regal set, Maisto released a very similar looking set of...

THIS is the 9th car in the series. This was the first car where the outer box had a sticker put on by EE,...