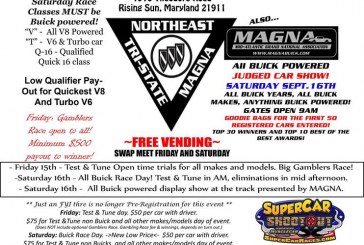 WHAT: East Coast Buick Regionals WHEN: September 15-16, 2017 WHERE: Cecil County Dragway 1916 Theodore Road Ri...
How to Mod Your Turbo Regal
These 1:64 scale diecast '87 Buick Regal were made by Jada Toys in their Homie Rollerz series. 2 different designs were...

Action Performance came out with a Bobby Allison Miller High Life Racing Buick Regal stock car. It came in a nice clear...

Yet another Buick Regal creation from Jada Toys. These 1:24 scale Gbodies were named Donk Box & Bubble. Ugly as sin with...