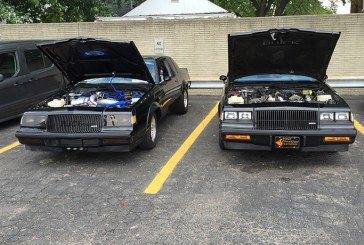 From Saturday June 17, 2017, Eastpointe Michigan's annual Gratiot Cruise. Perhaps the weather scared lots of p...
How to Mod Your Turbo Regal
THIS is the 16th car in the series. The intercooler on this car is gold in color, whereas it's been all bl...

During the mid to late '80s, Hot Wheels came out with a series called 'The Hot Ones' featuring Buick Regal stock cars. A...

Sometimes it's as simple as taking one of the regular Hot Wheels Buick Grand National diecast cars & placing it into cus...