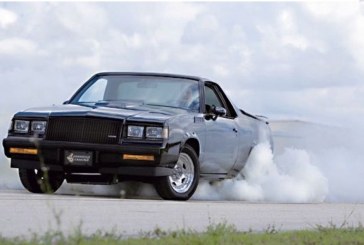 So once upon a time an inspired car enthusiast merged his Chevrolet El Camino with a Buick Grand National. Spo...
How to Mod Your Turbo Regal
THIS is the 27th car in the series. This is the last (4th) car released from a special 4 car set created b...

This is Day 7 of a 7 part series featuring the 1:24 scale vehicles produced by GMP. Today here is the model car we are f...

More 1:64 scale versions made of the Buick Regal Grand National from Hot Wheels! The brown & black car, known as the "En...